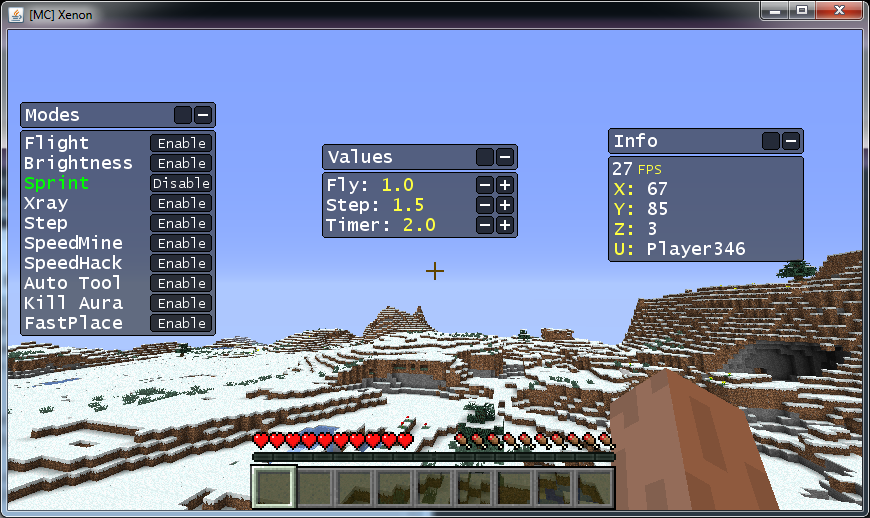 The Xenon Hacked Client,  is a client designed with the user in mind. Ultra-premium themes, exclusive hacks, uber flexibility and next-generation mods sets Xenon apart in the crowd.
DOWNLOAD

:
 Minecraft 1.7.2 / 1.7.10 Hacked Client / Xenon
Usage
Right Shift = GUI
.help = Help Command
Features:
AutoFish
AutoHarvest
AutoSwim
Censor
TTFChat
ChestFinder
FastPlace
Flight
Fullbright
KillAura
LSD
NoFall
NoWeather
Nuker
PlayerESP
PropHuntESP
Regen
SpeedMine
Sprint
Tracers
Xray
…AND MORE!!!
DOWNLOAD

:
 Minecraft 1.7.2 / 1.7.10 Hacked Client / Xenon